/əˈmɪɡdəlɔɪd/
adjective
technical
Shaped like an almond.
noun
Anatomy
another term for amygdala, a part inside each cerebral hemisphere, involved with the experiencing of emotions.
==========
I apologize, I get very emotional when I think of amygdaloid things. It's a brain thing, I'm sure. Besides, I love almonds!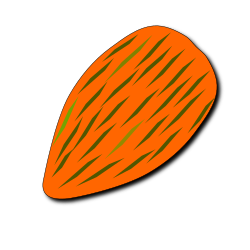 Besides, I'm really just a nut!