/ˈfradʒʌɪl/
adjective
1 (of an object) easily broken or damaged.
1.1 Easily destroyed or threatened.
1.2 (of a person) not strong or sturdy; delicate and vulnerable.
Origin
Late 15th century (in the sense 'morally weak'): from Latin fragilis, from frangere 'to break'. The sense 'liable to break' dates from the mid 16th century.
==========
Tom's fragile ego kept him from accepting life's most interesting challenges.
[At least once, fragile has been misinterpreted as an Italian word.]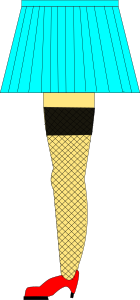 I wonder. Are we far enough along the culture timeline that this reference to the movie "A Christmas Story" based on the stories of Jean Shepherd will not be caught by everyone?
It is a typical Internet clickbait meme to ask for clicks, share, faves and likes about who knows how to use a rotary phone.