/ˈkɒmplɪm(ə)nt/
noun
1 A polite expression of praise or admiration.
1.1 An act or circumstance that implies praise or respect.
1.2 compliments Congratulations or praise expressed to someone.
1.3 compliments Formal greetings, especially when sent as a message.
verb /ˈkɒmplɪmɛnt/
[with object]
1 Politely congratulate or praise (someone) for something.
1.1 Praise (something) politely.
1.2 compliment someone with – archaic Present someone with (something) as a mark of courtesy.
Usage
Compliment (together with complimentary) is quite different in meaning from complement (and complementary). See complement
Origin
Mid 17th century: from French compliment (noun), complimenter (verb), from Italian complimento 'fulfilment of the requirements of courtesy', from Latin complementum 'completion, fulfilment' (reflected in the earlier English spelling complement, gradually replaced by the French form between 1655 and 1715).
==========
Yesterday's word of the day was not an attempt to fish for compliments, though it is easy to see why some interpreted it that way.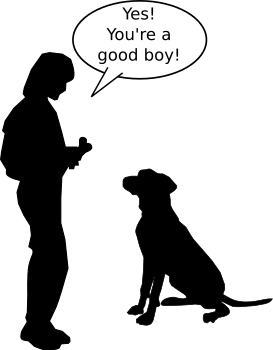 =====
It is always a real treat when someone acknowledges a thing we do, but it isn't compliments which drive the word of the day…It's obsession!