/ɛˈskɑːɡəʊ//ɛˈskɑːɡəʊ/
noun
The edible snail, especially as an item on a menu.
Origin
French, from Old French escargol, from Provençal escaragol.
==========@
Étienne entertained everyone with escargots.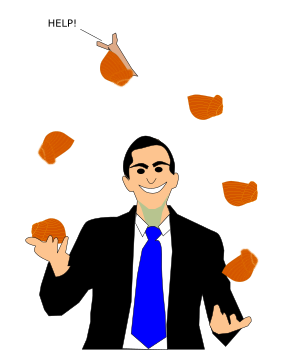 =====
The escargots in this illustration are probably way too big, but…
Getting the play on words across was more important than illustration accuracy in this case.