/ˈstiːv(ə)nɡrɑːf/
noun
A type of small picture made from brightly coloured woven silk, produced during the late 19th century.
Origin
Named after Thomas Stevens (1828–88), English weaver, whose firm made them.
==========
Stan stood and stared at the framed Stevengraph, trying to imagine a Jaquard loom setup which would produce such fine detail from woven threads.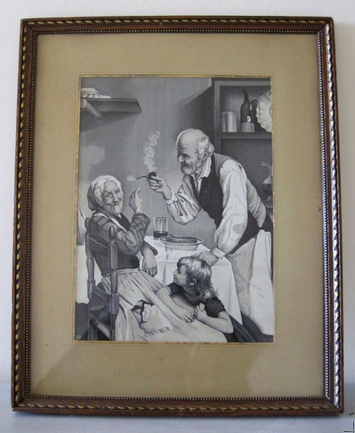 by Neyret Freres – Charming Scene LINK
[Okay, I did try making my own Stevengraph illustration. Somehow, it did not do the idea justice.]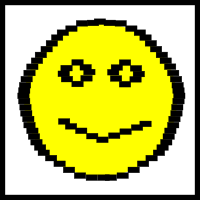 =====
Inkscape is a powerful illustration tool. I enjoy using it every day to do the images to back up each day's word. Inkscape in the hands of a real pro probably could do a creditable job of showing a Stevengraph. In my hands, well, lets's get real. Thank you for your daily tolerance.